This was transwikied from- http://lifeafterpeople.wikia.com/wiki/User_blog:Kikodizon1232/CITIC_Plaza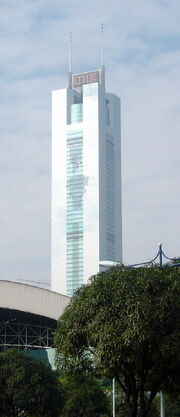 2 days after people: The electrical power shuts down. Most dogs and cats escape without humans.
5-10 days after people: The food rots away.
1 year after people: This house starts to flood and grow plant life.
100 years after people like the John Hancock Center the tower buckles and starts a floor by floor structural implosion.