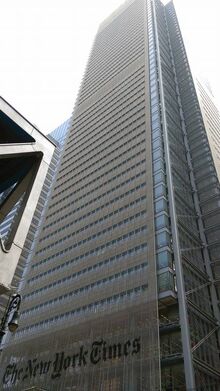 1 Day: The New York Times Building & New York City lights all shut down.
4 Weeks: All the paper disappear from all the floors of the building.
1 Year: Pets, Wild Animals walk around the building and some of the windows explodes into pieces of shattered glass.
10 Years: The building is all covered in grass.
Ad blocker interference detected!
Wikia is a free-to-use site that makes money from advertising. We have a modified experience for viewers using ad blockers

Wikia is not accessible if you've made further modifications. Remove the custom ad blocker rule(s) and the page will load as expected.